Next bookable month:
1 October 2021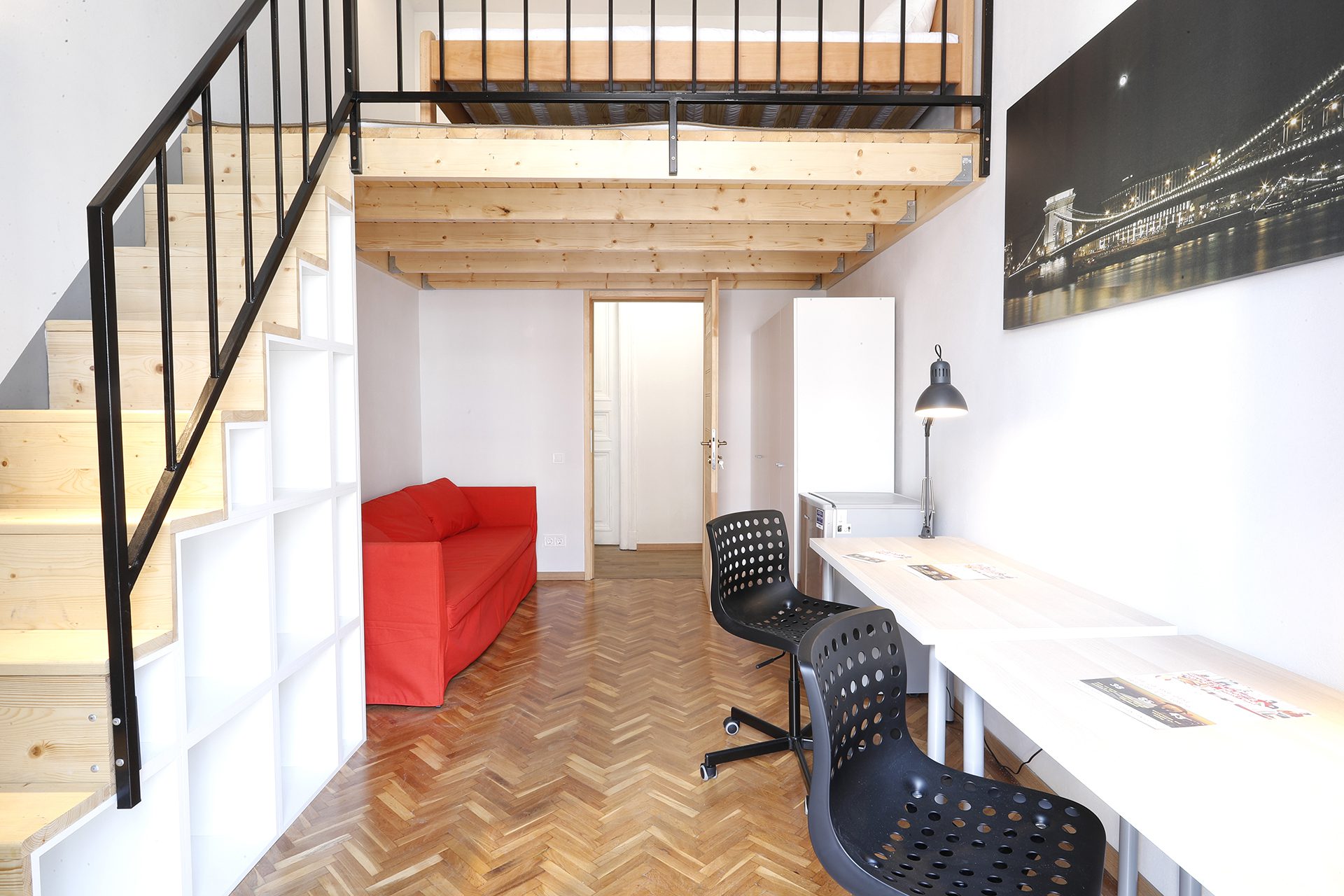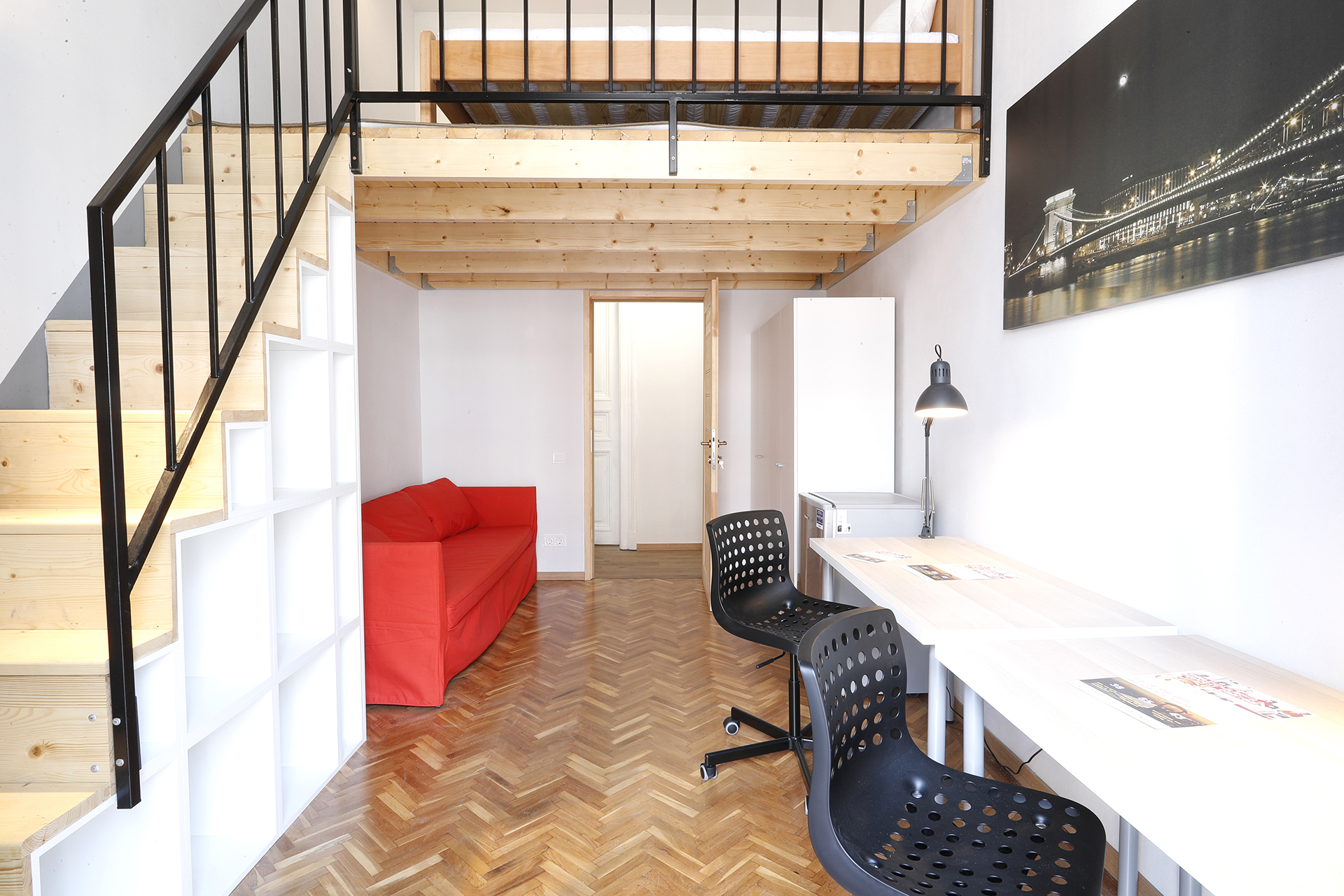 Room details
We built our rooms based award-winning plans, so the interior is modern and cozy, the style is clean and the wifi is fast!
2 beds
2 desks
chairs
fridge
night lights
sliding blinds
window
What is in the rooms?
Each student room includes two beds with 2 desks, chairs, cabinets and shelves, which you can put lot of things. Each room has a small fridge like in hotel.
Each room is lockable and has own key.
What is in the common areas?
In the apartment has 4 bathrooms, 4 toilets, community park, large size fridges, full-equipped kitchen with accessories: dishes, glasses, plates, cutlery, ladles, colander, trays, cutting boards, knives, microwave, hot plate, coffee machine, two washing machines, dishwasher, iron, toaster, kettles. In the bathrooms has hairdryers with dryer machine.
What does the price include?
The renting fee includes all costs: common cost, electricity, water, internet and all device usage.
The price includes two times cleaning all common areas per week.